Over 3000 from which to choose – single patterns and booklets from most yarn companies as well as private designers.
Rowan yarn, books, and magazines available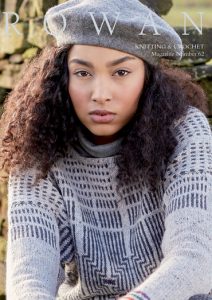 Rowan Knitting & Crochet Magazine No 62
Rowan Magazine 62 contains 41 exciting new patterns for women from designers such as Lisa Richardson, Martin Storey and Sarah Hatton. Knitted in our popular yarns including Kidsilk Haze, Fine Lace and Felted Tweed, designs include comfy cable and lace sweater and cardigans as well as a beautiful selection of accessories.
Click here to view all of the patterns from Rowan 62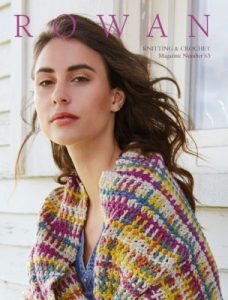 Rowan Knitting & Crochet Magazine No 63
Rowan have brought out their long awaited new Magazine 63 for Spring/Summer 2018. Full of the most beautiful patterns from the most renown designers.
Magazines
Vogue
Interweave Knits
Interweave Crochet