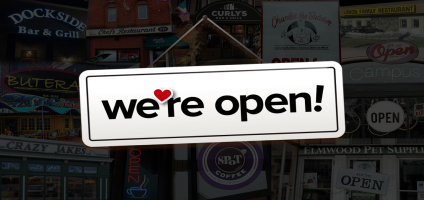 We are thrilled to welcome you back into the shoppe! Beginning on Tuesday, May 26, the shoppe is open regular hours. Here's what we're doing to keep you and our staff safe:
Follow CDC guidelines – all customers must wear a mask while in the shoppe and adhere to social distancing restrictions. Hand sanitizer and masks are available in the shoppe.
Only five customers allowed in the shoppe at a time.
Phone orders are still accepted. We will continue to offer curbside pickup and free shipping until the end of May.
Looking to shop without other customers in the store? Please email us to schedule a time outside of normal business hours when you can shop in private.